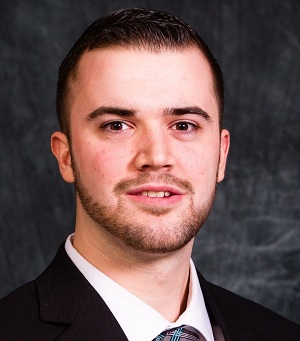 Vice President, Wealth Manager
Travis has been with the Poodiack Wealth Management Group since 2012. Travis is focused on providing confidence and clarity to our clients by focusing on what is important to them, and by building a customized financial plan based on their specific goals and potential risks, Travis always has the clients' interests first.
Travis's passion is to build long lasting client relationships and to help navigate clients through inevitable market challenges. With the support of his team he does this by utilizing flexible strategies while keeping the lines of communication open to stay close to clients as their lives unfold.
Travis holds a Bachelor of Science degree in Business Administration and Finance from the University of New Hampshire. In Travis's words, "Education and helping people is tremendously important to me. It's one of the reasons I got in the business." When not focused on his studies Travis was an active member of the local community, participating in and organizing various charity and philanthropic events around the Durham area. Every year come late Fall you can find Travis celebrating and reconnecting with his fellow UNH Wildcats at the annual Homecoming weekend celebration.
Travis grew up in a small town with a population of 1,400. Being part of a small community shaped the way Travis views life. Having deep family values, a strong work ethic and respect for people and community clearly define his purpose. Travis currently resides in Bennington, NH. He enjoys spending time with family and friends. Being on the road a lot, Travis makes great use of his time by listening to podcasts and audio books with an emphasis on personal and professional development. He also finds time to commit to cooking, a passion since his youth, which allows him the opportunity to experience new cultures through their many different cuisines.