With a keen interest in helping people achieve and maintain financial independence, Liana Poodiack formed Poodiack Wealth Management Group with her Son Travis in 2015.
.
"We're a family that treats clients like family. Our clients, amongst other things, want to feel confident, knowing there is a process in place that is designed to meet their ever-evolving financial needs."
We have brought together a team of professionals to help ensure our clients receive efficient, knowledgeable and friendly financial planning advice and servicing. Rounding out the team is Alexis Huntley, who brings a wealth of customer service experience and expertise from the banking industry.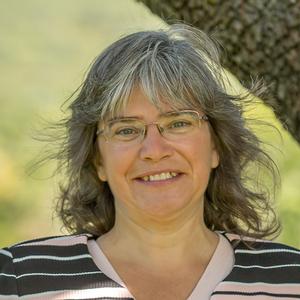 Liana Poodiack, CFP®
Managing Director, Financial Advisor
Career
Passionate about understanding her clients' values, aspirations and concerns, Liana started on her career path as a financial advisor with A.G. Edwards in 1998. Throughout the years Liana has enjoyed a distinguished reputation in the surrounding community and among multiple generations of clients.
For Liana, going out of her way to serve people is second nature. She brings a deep personal commitment to the goals-based strategies she formulates for families and businesses.
As Poodiack Wealth Management Group's Leader
Liana has developed and refined the Magna FORMula to address the critical financial events that occur as a client's life unfolds and needs evolve. Throughout our disciplined, multi-step process, we encourage clients to verbalize what's most important to them. Using the team's disciplined "discovery, fit and review" process, Liana focuses on retirement planning, tax minimization, capital preservation, and risk-managed growth.
Education, Professional Training, Certification, Awards and Milestones
In 2007 Liana became a CERTIFIED FINANCIAL PLANNER™ professional. To earn the CFP® certification, Liana had to complete an approved educational program, pass a rigorous examination, and meet stringent experience requirements. Liana also adheres to a professional Code of Ethics and she fulfills annual continuing education requirements to remain aware of current planning strategies and financial trends.
While holding a full time job to put herself through College and attending classes during the evenings, Liana graduated with a Bachelor of Science degree in Accounting from Franklin Pierce University.
In 2020, Liana was named to the Forbes Top 1000 Women Wealth Advisors*.
In the Community
Liana is a member in the Stoddard community being involved in the Stoddard Garden Club and the Highland Unified Lake Association. She is a member of the Keene Chamber of Commerce and a supporter of several local nonprofit organizations in the area. Liana has also been an active member in the Keene Lions Club for over 15 years holding various positions in the organization.
Home life
Liana and her husband of 29 years, Jim, live in Stoddard, NH with their dogs, Cooper, Whiskey and Nala. Liana and Jim are parents to two adult sons, Travis and Kyle.They enjoy spending time on the lake with friends and family, enjoying many different outdoor activities.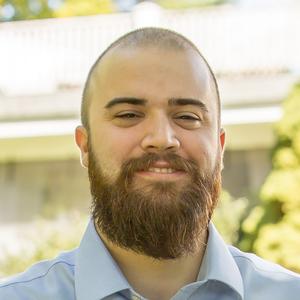 Travis Poodiack
Vice President, Financial Advisor
Career
Since Poodiack Wealth Management Group was founded in 2015, Travis has focused on providing confidence and clarity to our clients by focusing on what is important to them, and by building a customized financial plan based on their specific goals and potential risks, Travis always has the clients' interests first.
Travis's passion is to build long lasting client relationships and to help navigate clients through inevitable market challenges. With the support of his team he does this by utilizing flexible strategies while keeping the lines of communication open to stay close to clients as their lives unfold.
Education, Professional Training, Certification, Awards and Milestones
Travis holds a Bachelor of Science degree in Business Administration and Finance from the University of New Hampshire. In Travis's words, "Education and helping people is tremendously important to me. It's one of the reasons I got into the business."
In the community
Travis is an active member of the local community. He's a member of the Chamber of Commerce and the New Hampshire Historical Society. He also serves as a board member of a local non-profit organization.
Home life
Travis grew up in a small town with a population of 1,400. Being part of a small community shaped the way Travis views life. Having deep family values, a strong work ethic and respect for people and community clearly define his purpose. Travis currently resides in Bennington, NH. He enjoys spending time with family and friends. Being on the road a lot, Travis makes great use of his time by listening to podcasts and audiobooks with an emphasis on personal and professional development. He also finds time to commit to cooking, a passion since his youth, which allows him the opportunity to experience new cultures through their many different cuisines.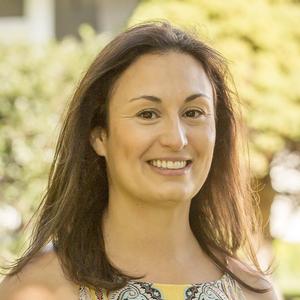 Alexis Huntley
Vice President, Client Administrative Manager
Career
With over 13 years of banking and customer support experience. Alexis ensures that our clients receive the highest level of service.
Prior to joining the Poodiack Wealth Management team, she served as the Senior Financial Service Associate with Peoples United Bank in Keene, NH. In this position, she worked directly with both personal and business customers ensuring the highest level of support for her customers.
Education, Professional Training, Certification, Awards and Milestones
2019: Branch Professional Development Award-awarded by Steward Partners
In the Community
Alexis is an active member in her community. She participates in Leadership Monadnock, a 9-month outreach and educational program learning about the community. She serves as an ambassador for the Keene Chamber of Commerce welcoming incoming members.
Home life
When Alexis is out of the office she enjoys spending time with her husband John and their two sons Jack and Evan. Some of her passions include health and fitness, and she has recently completed her first marathon.
We Partner with You
At the core of our philosophy and planning strategy is the notion that it's NOT about the money. It's about attaining or maintaining the life you want to live and achieving your goals. That can only happen by collaborating with you…by listening to you and together developing a way forward.
Who We Work With
We're partners in the renowned Steward Partners Global Advisory, allowing us to deliver comprehensive variety of wealth planning and investment strategy implementation, including:
Professional asset management service,
Private banking,
Institutional consulting,
International advisory and business solutions.
We provide our clients with access to the full suite of products and services available through Raymond James.
Learn more about our philosophy and approach by watching the video below or visiting the How We Work page.